June 5, 2020 – Player Equipment and Fan Wear
Good afternoon-
We have had a great response to our plan B and I wanted to pass on link to our webstore we had set for the season.  Nike is honoring the pricing we had negotiated for uniform items.  If you need pants, socks, belt ect check this out.  There is a package deal on the front page or if you need single items click on the spare item tab on the top of the front page.  If you are interested in Fan Wear this is also the place to order from.  All orders will be delivered directly to your home at no cost.
All questions or issues with these items will be directly with Gear Up Sports.
https://lakeelmo.gearupsports.net/
June 2, 2020 UPDATE:
2020 Summer Baseball Plan B
Lake Elmo Baseball Families,
Lake Elmo Baseball board continues to regularly monitor updates from the State of Minnesota.  In recent discussions with MYAS they can offer no timeline on when or if a league will take place this season.  With the return to practice announcement this week from the State of Minnesota we are planning to start a plan to allow practice in June following all recommendations set forth from the Minnesota Department of Health.  There remains hope from all parties games will be allowed sometime on/after July 6th but this is a fluid situation so there is no guarantee.
The goal of Lake Elmo Baseball is to serve our baseball community and provide a safe environment for the players to develop mentally and physically.  With that in mind at this time, we are going to modify the season regardless of whether games are allowed. We and the coaches are committed to run practices following all safety guidelines set forth by MDH to allow for that development this summer.  LEB Guidelines for Coaches and Families can be found on our website.
The current plan is as follows:
All participants, coaches, families and players will be expected to follow all guidelines set forth by the State of Minnesota, CDC and Lake Elmo Baseball.  LEB plan can be found on our website.
·         The season will run until the end of July with or without games.
·         We will require families to register online to participate in the new program.  NO PLAYER WILL BE ALLOWED ON THE FIELD IF NOT REGISTERED.  Cost will be $100 which includes, LE game hat, LE t-shirt jersey, insurance, field usage, equipment and misc supplies.
 https://lakeelmobaseball.gemsbrain.com/product/index/2020-registration-fee
·         If games are played, teams may need to collect additional funds.
·         Players can play on club teams as well as play for Lake Elmo Baseball this summer. We hope both can co-exist and players can continue relationships developed in the past.
·         No fundraising will be done this summer.
·         No tournament fee will be collected unless tournaments become allowed by the State of Minnesota and a team decides to enter in agreement with parents.
For ages 9-12
We will divide registered players into equal size teams by age and provide practices and games (when allowed)
Practices will be held twice a week at the following locations: Lions Park, Oakridge, Tartan Park and the Clubhouse.
Individual age groups will be coordinated by the age group leader.
For ages 13-15
Teams will be selected by group leaders and coaches.  Independent schedules will be created by Head Coaches.
Practices will be held twice a week at the following locations: VFW Park, Oakland Middle School, Crocker Park and the Clubhouse.
 Please understand this is uncharted waters and we are doing the best we can to get the boys back on the field.  We understand if you are not comfortable with baseball this summer and choose not to participate. In no way will this affect your future team selection. If you have questions please contact the appropriate age coordinator.
9 & 10 – Luke Appert    luke.appert@cushwake.com
11 – Aaron Runk   aaronrunk@hotmail.com
12 – Josh Stanek   stanekpi@aol.com
13 – Brad Adams    bradadams15@gmail.com
14 & 15 – Scott Zurn    scott_zurn@cpr.ca or Kirk Sampson   k12sampson@gmail.com
*With such a tight time line we need you to register by Friday, June 5th so we can get groups formed by Monday.
https://lakeelmobaseball.gemsbrain.com/product/index/2020-registration-fee
*If you are interested in helping coach/volunteer (we need all the help we can get) please attend a short coaches meeting Sunday, June 7th at 6pm in the Clubhouse parking lot. (Bring your own chair)
Thank you for your patience throughout this spring, lets play some ball!
Regards,
Attached are our Procedure Guidelines for families LE COVID Guidelines
Please see attached waiver for participation covid waiver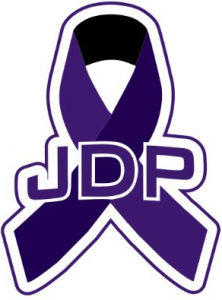 Hello,
As we get underway with another great season of Lake Elmo Baseball you will notice something a bit different this year with the uniforms.On the tryout shirts, hats and jerseys you will see a purple ribbon with the initials JDP.Hi, my name is Jay Pernu and the ribbon that you see is in honor of my son, Jayson David Pernu who passed away from an overdose on May 23, 2019.The purple ribbon signifies opioid awareness.While I realize that some of the athletes that try out and for and play in the Lake Elmo Baseball Organization are as young as 8-years-old, I truly believe that this is an important enough issue that all ages understand or are at least aware of the dangers of opioid addiction. 
Jayson began playing Lake Elmo Baseball in 2002.I am a member of the Lake Elmo Baseball Board and coached Jayson throughout his Lake Elmo Baseball "career".Jayson, continued on with baseball and pitched for the Stillwater Ponies during his junior year.He had a very successful season as did the Ponies qualifying for the State Tournament in 2010.In the off-season he injured his shoulder in a casual pick-up football game.He had surgery in the Winter of his senior year and was unable to pitch as a senior.It devastated him. 
Jayson went on to pitch for DCTC (Dakota County Technical College) the following year.He pitched very well but probably too much and experienced shoulder pain.This is where the downfall began.He began taking pain medications and was never the same person.I won't go into all of the details here but it was a long, hard journey for him and us as well.We didn't know for quite some time (years) that he had an opioid addiction. 
Tragically, Jayson's life ended at the age of 26.There are many, many more details to his story.Our purpose here is to give you some insight as to what the ribbon is all about.I thank all of the parents and players for wearing it, honoring Jayson, and bringing an awareness to this terrible disease during the upcoming baseball season.It means so much to our family to know that maybe we can make a difference for someone else.I would also like to thank the Lake Elmo Baseball Board for allowing this to happen.Although I am a member, it was the rest of the LEB Board that paved the way for this.We are forever thankful to them.
I pray as players and parents that you never have to go through this.Our goal as a family is to bring as much awareness and education as possible to this disease.I am more than willing to speak with anyone about this if you need advice or just want to learn more.We miss you Lefty.
Have a great season,
Jay Pernu